---
With 29 years of experience I will help build your image and will make highly visible advertising. I will help you reach more people. I will expand your marketing options. If you need a sign painter to do a historical restoration, or hand lettering, contact me.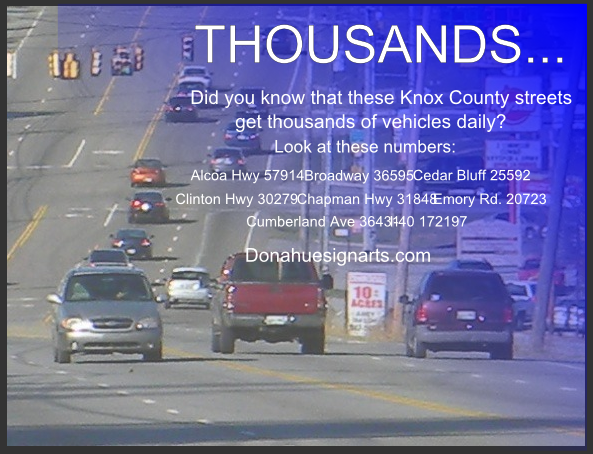 Potential Customers
Here are a few of the jobs I've done in the last 29 years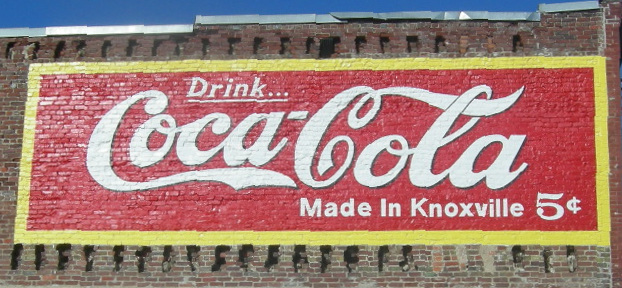 Put your walls to work!
You might notice that this doesn't look like the newer logo. My research turned up some variations in use at the time this wall sign was first painted, so I used the one that looked closest to what was already on the wall, but only partially showing.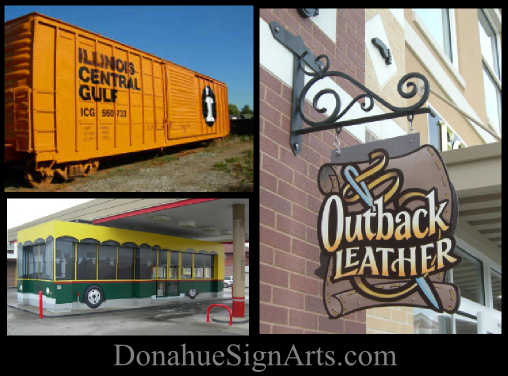 From concept to completion
The boxcar graphics are paint, but a computer was used to help apply it. That way files can be stored and shared; it's a fusion of old and new.
The trolley was a drab little metal building that the owner wanted to liven up.
The Leather store sign is hand painted, the metal scroll I made with my forge.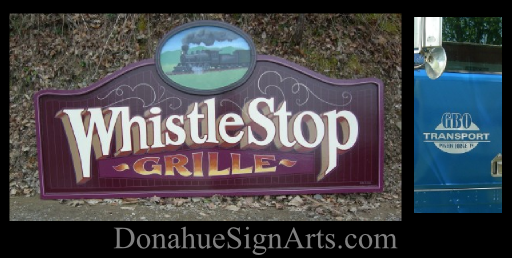 Very old school hand painted sign
A sign for a theme park, all hand painted.
Lettering on a truck door. Cost effective signs can be appealing even with one color.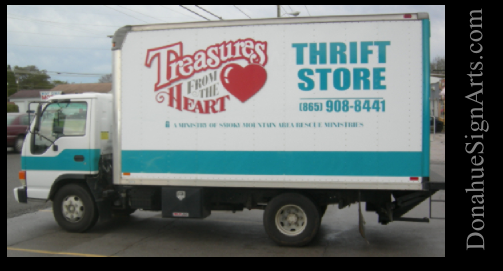 This truck does twice the work!
Logo design, truck graphics and painted stripe, all by one call to Donahue sign arts.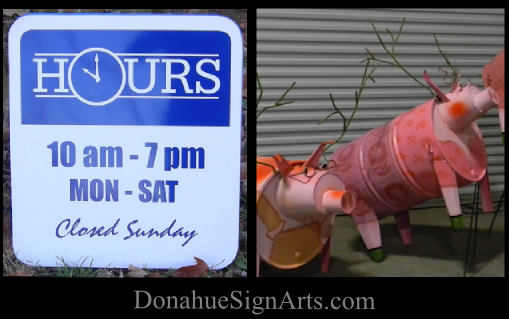 Time for flying pigs
Clean design in one color, and
Metal pigs decorated for the holidays.
Other completed jobs can be seen at SIGNS
Jim Donahue sign painter Sevierville, Seymour, Knoxville Tn.