You are hereWindow advertising, graphics, signs,
Window advertising, graphics, signs,
---
Would you hand somebody a blank business card? Windows without advertising are just as effective. You can reach a wide demographic of society with window signs, and these are people already very near your business. Compare the value: These painted window ads cost between $150 and $400; and last for months or years. How much exposure would you get on radio, television, or newspaper at that price? Not only are these windows attractive, but they command attention, and, if a customer wishes, I'll tailor the message for maximum marketing effectiveness.
Notice the graphics and words in the second and third pictures. This is for American Radio on Kingston Pike in West Knoxville. They sell all kinds of neat radio controlled accessories for your vehicle. As we were discussing what to put on the windows, I asked what the benefits of the products are; because that's what I want to inform people of. One of the benefits of the remote starter setup is having a warm car on a cold day. So I decided to say it with a picture. The ad for the car alarm is made to look jarring, but easy to read.
In the first picture, I wanted to convey masculine and feminine. This is for a hair styling place on Magnolia Avenue. The T shirt business is on Old Broadway in Knoxville, I designed the graphics just prior to painting. The piano store is in Seymour Tn. It's owned by my relatives, and I had the leeway to have some fun with the layout; so I made it as a tribute to the old Southern Railway logo. In this case, it's Walker Pianos Serves Knoxville. I work in Knoxville, Concord, Farragut, Halls, and surrounding areas.


Classic designing that's always relevant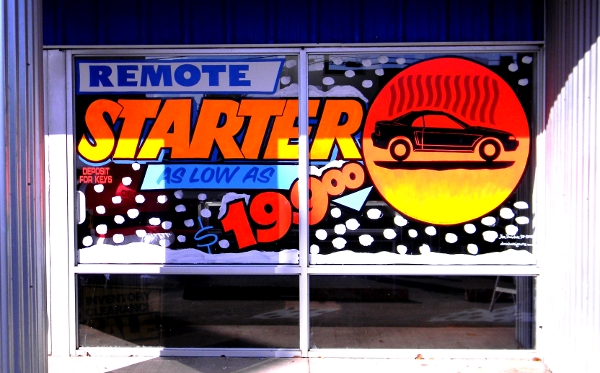 Marketing driven design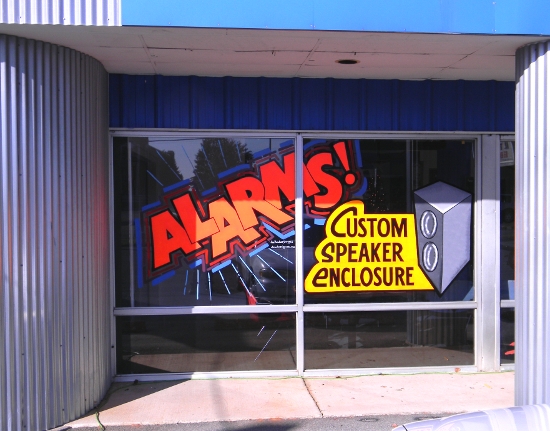 It's Loud!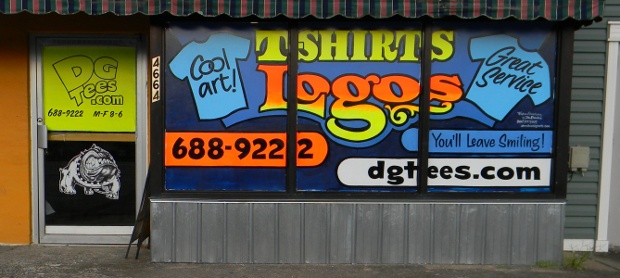 Graphics save energy as sunblock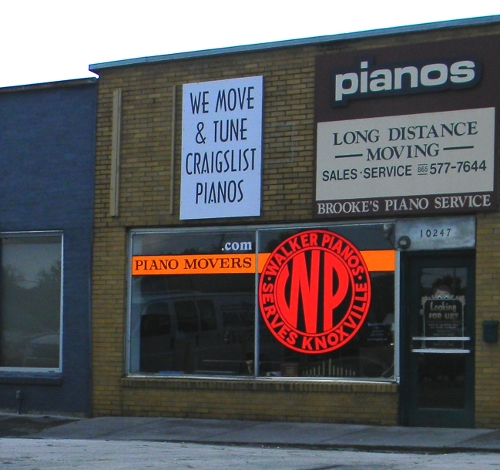 Retro with Punch!