You are hereThe look of hand painted signs
The look of hand painted signs
---
There are a number of reasons to have a sign hand painted. It could be that vinyl signs won't adhere to the surface where the sign will go. It could be that at a certain size, hand painted signs actually are a lower cost than other methods. Some signs need to be hand painted for historical accuracy, and similarly, hand painted signs have a certain look that is difficult or impossible to duplicate with other methods. I've even had customers hire me because their equipment reached temperatures too high for other mediums. I have the equipment to make signs the modern ways, so I know the differences, and am not speaking from a singular perspective.


We do retro!
Look at this little picture above; does it look like a sign from the 1940's? That was the goal, but it was actually painted in 2012. See a larger picture below.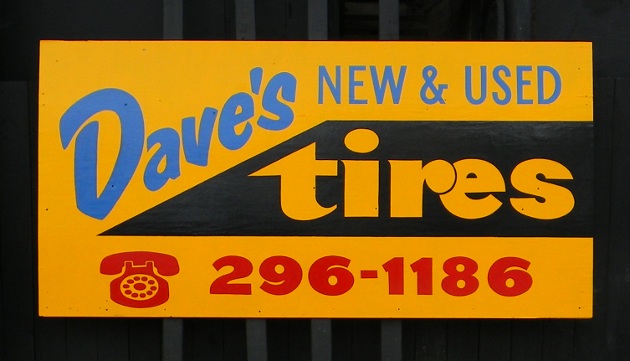 Dave's Tires in Knoxville Tn.
Here's another sign I did for the same company.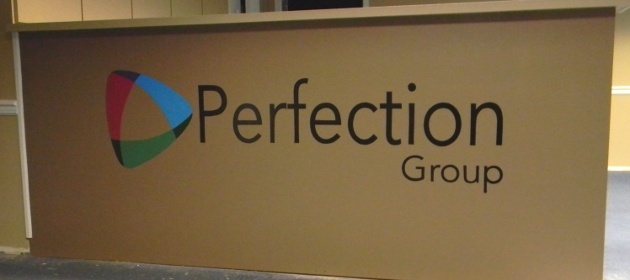 Modern graphics on a textured wall
Not all hand painted signs are retro style design. Here's a company logo on a wall in a new office. The logo was drawn as a vector file by Donahue sign arts, then a paper pattern was made on a sign plotter. this was used in a traditional way to paint the logo on the textured wall. Think about your logo on an interior wall.


Recently designed and painted