You are hereRat Rods in Knoxville TN. and East TN
Rat Rods in Knoxville TN. and East TN
---
The links here are to pages about individual trucks I've lettered. Some have tips about the methods I used.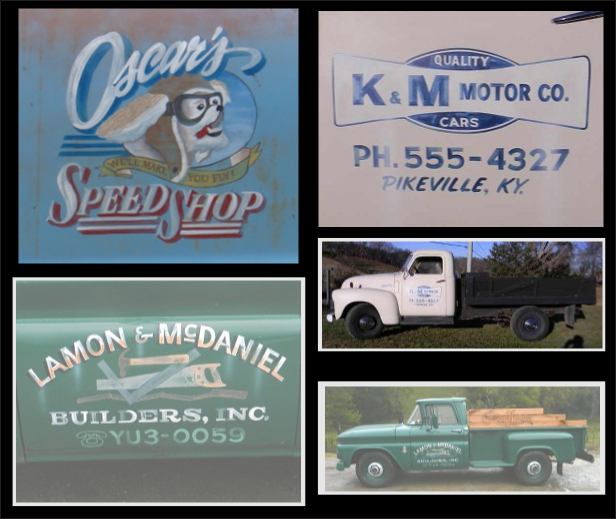 The long established look
Rat Rod Logo on 1950 Truck
Rat Rod as Advertising
Rat Rod logo 1971 Chevy
Green 1964 Step Side
New method on yellow fleetside
.
.
.
.
.
.


The finished flag with gold border
Rat Rod American Flag
.
.
.
.
.
.
Rat Rod Motorcycle


Side View