You are hereRat Rod Truck as Advertising
Rat Rod Truck as Advertising
---
"Business before pleasure"; right? Even though that's the wise old saying, there is occasionally an exception. Advertising your company name on your old truck is one of those exceptions. I got a call from Jason in Kentucky, owner of
Paramount Lawn Care and Landscaping,
(859) 494-0759
http://www.paramountlawn.com/
about lettering his 1954 Chevy Truck. He sent me an email of how his newer truck looks, so I made a paper pattern from that picture.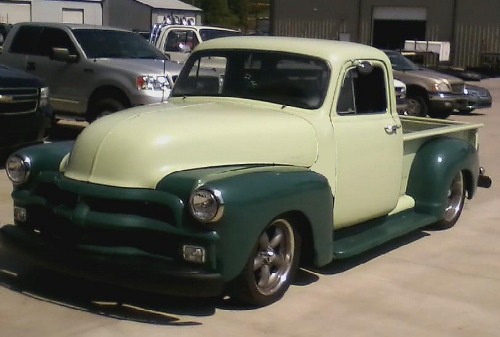 1954 Chevrolet Truck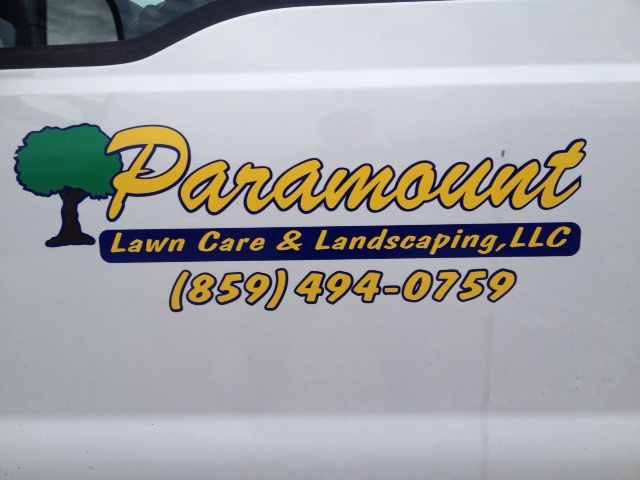 Company Logo
Then I painted the logo on the door of this 1954 Chevy truck. The final picture was taken at night, minutes after finishing; so it's hard to tell that the word Paramount is dark green, but it is. From what I understand, this truck isn't a chore to drive; it's sitting on an S-10 Frame with a 4.4 engine. And check out the wheels.
With a truck that looks this nice, your advertising has a captive audience!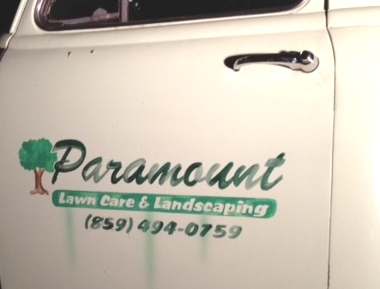 Rat Rod style logo