You are hereA Nice Day at the Office
A Nice Day at the Office
---
Some days are rough: painting RR equipment in near freezing weather, working till 4 am to meet a deadline; lots of stuff like that. In fact, tonight I'm writing this at half past midnight waiting for a layer of paint to dry.
So once in awhile, when an easier day comes along, I take notice. I just had one of those days. I was referred to a man that had decorative metal coverings installed over his windows. He wanted to add security to that part of his house in the Smokies, but didn't like the look of bars. So he called A Welding and Fabrication shop on Wears Valley Road in Pigeon Forge. They made these decorative steel coverings you see on this page. The customer wanted me to paint them.
The weather was perfect, not the slightest bit hot or chilly. The view was great, these pictures don't do it justice. The metal art is cut with a computer controlled plasma cutter. The artist who designed the bear, raccoon and tree probably figured that it would remain one color; with the shape and cutouts providing the features and highlights.
I had to make my colors fit this very posterized scheme. This is what I came up with. I draped a sheet behind the metal to keep overspray off the glass, and used an airbrush to apply the paint; which is Dupont Imron urethane from Premier automotive finishes in Alcoa Tn. That's a great place to buy paint. They run the store the same way I would if I were in charge.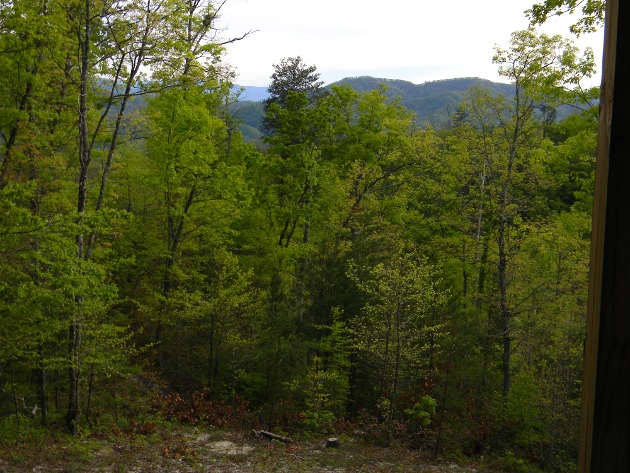 Great view1


Great view2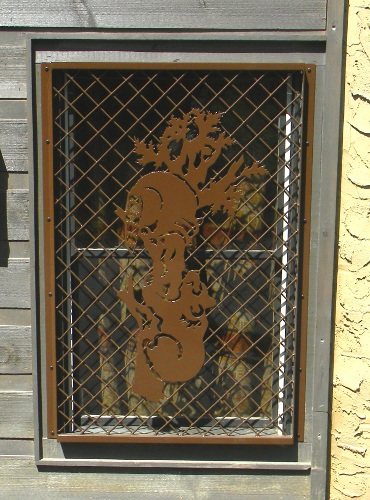 window1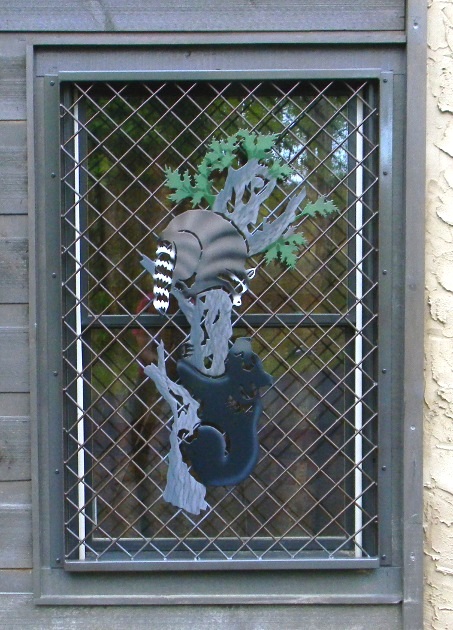 window2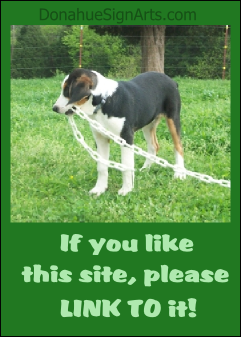 link to