You are hereLaurinburg & So. Caboose
Laurinburg & So. Caboose
---
This page is about restoring a Laurinburg & Southern caboose. It will be available for charter later in 2013. It's part of the Rambler Train in Knoxville Tn.; an attraction open to the public. Learn more at the link below: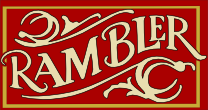 Ride the Rambler!
Here's a picture of the caboose after it was pulled into the shop at the Knoxville Locomotive works. There were leaks in the roof, that's the first part of the restoration.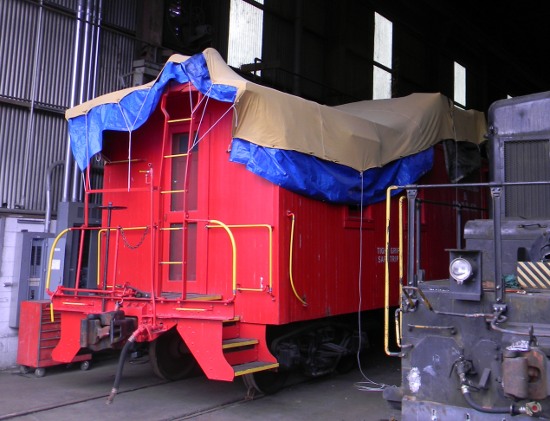 Covered Caboose
This caboose is made mostly of wood. There is a steel frame, and it appears there is somewhat of a steel structure that the wood is built around. But the majority of the support is wood with tongue and groove wood for all the roof and exterior walls. After removing the heavy duty tarps, and some pieces of roofing wood, I could see the extent of much of the damage.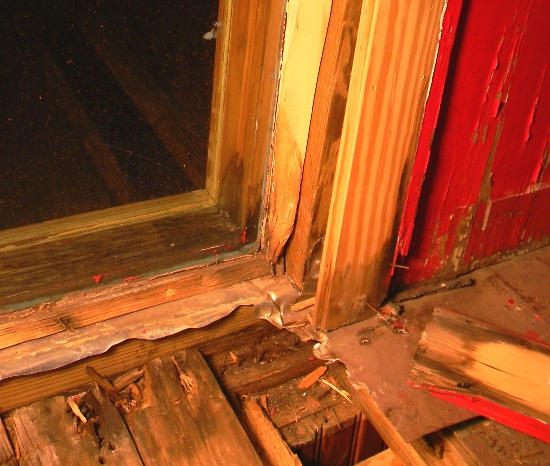 Water damage
I've spent a lot of time making my tools ready, and getting prepared for the rest of the work. I'm in the middle of this job; and will post more information as I can.
Update: What you're seeing in the water damage picture is a window on the cupola. A few inches below that are the tongue and groove roof boards. The silver colored material is aluminum flashing that is partially torn out. The flashing was above the roof boards, but below thw tarpaper. Even after being under a tarp for months, then in a shop for a few weeks, the wood below thw flashing was soaked, full of water. So my initial reasoning was that the retention of water there was the main cause of the roof board rot; but I'm now thinking there was more to it. I'll explain that on another page.