You are hereFunky crate desk
Funky crate desk
---
I brought home a wood crate for the boys to play with. One of my daughters saw it, and wanted to make a desk from it. We did that; these are the steps.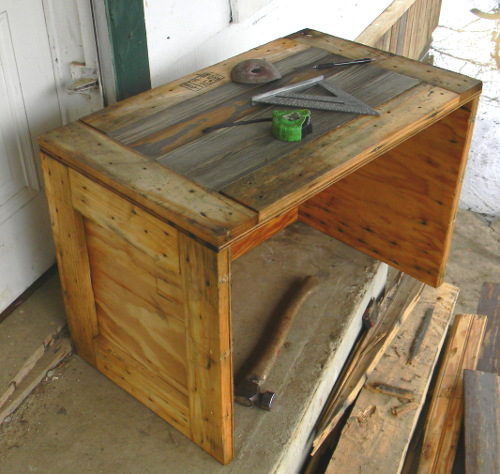 Crate
Here's the crate and a few tools.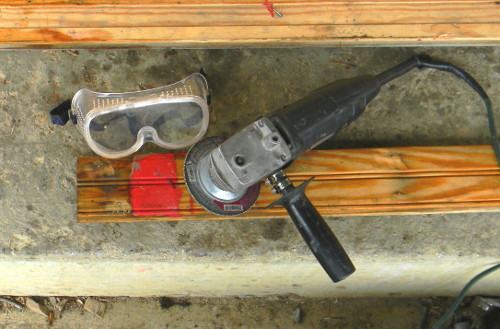 Scrap boards
These are 1X4 pine boards removed from a caboose restoration project. They were attached to the caboose with long, thin, brad like fasteners from a nail gun. They were too thin to pull out, so it was a lot easier and faster to grind them off.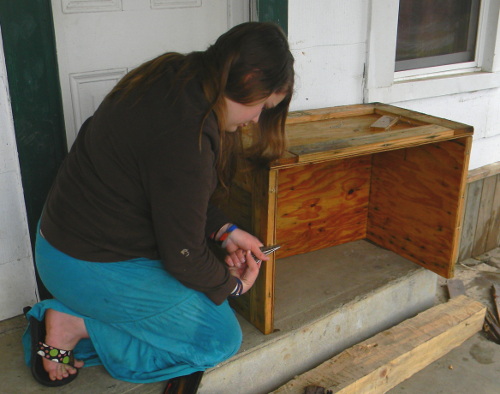 Do it yourself Gal
Here's a picture of my daughter pulling a nail from the crate.
We cut the pine boards to fit in the sides of the crate, like an insert. We stained them grey, and painted the crate a plum/brick sort of color. We made arched leg pieces from scrap plywood, which we nailed to the inside of the crate.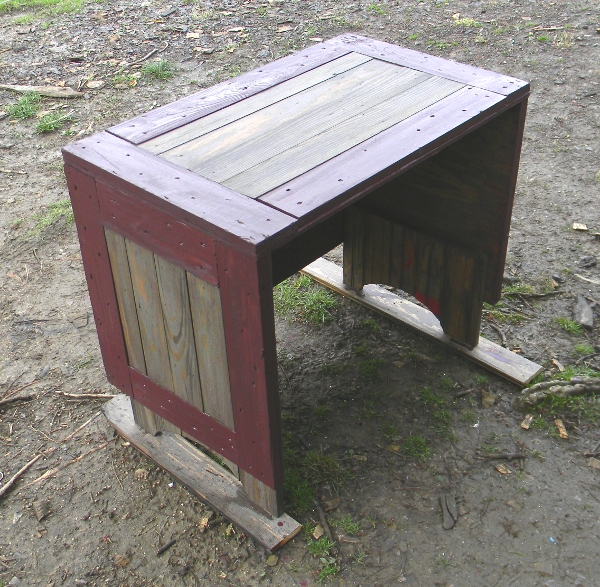 Finished Desk
The finished desk. The boards under the legs are just to keep the desk out of the dirt, they're not part of it.